"One of the best pieces of advice I ever got was from a horse master. He told me to go slow to go fast. I think that applies to everything in life. We live as though there aren't enough hours in the day but if we do each thing calmly and carefully we will get it done quicker and with much less stress." ~Viggo Mortensen
Slow and Steady Wins the Race
Stress is one of the biggest killers of our time. The worst part is, it's so unnecessary.
We think we don't have enough hours in the day, we con ourselves into thinking that we need to do, do, do and — when the day is done — we worry about what tomorrow may bring.
Any alien looking down on our world would think we're loopier than a slinky — one nut short of a complete fruit cake.
Life Experience of the Old and Crusty
I would like to think, now at the ripe old age of 43, that I have a bit of life experience under my belt. I was a chaser, a go-getter, a 'seeker' — now that I'm older and, I'd like to think, wiser — I'm a go-slower.
If we are to take it from the mouth of Viggo Mortensen — true success is to go slow to go fast (and let's face it, who wouldn't want to take it slow and steady with Viggo?).
The Advantages of Life in the Slow Lane
Taking life a little easier helps us to:
see with greater clarity of mind (so much better for making life's important decisions)
to stop and smell those proverbial roses (and they are so sweet smelling in the springtime) — it's our excuse to be like Ferdinand (watch video below if you don't know this bullish yet delightful tale)
connect with ourselves in ways we almost never allow ourselves to (as in taking long, hot baths, strolls in the countryside, watering the garden or just staring at a wall for a couple of hours)
connect with others in more meaningful, whole ways (how many of us are guilty of not listening properly or having our minds wander when we should be focused on others?)
savour the passion of what we love to do no matter what that is
engage in true inner peace.
Slow down, life is too short to get yourself all twisted in a knot. Say no if you'd rather not. Put your sanity first before clogging up that diary. Learn how to decline gracefully and start human being instead of human doing.
Now, it's time to sit back and tap into the inner bull:

You can now hear Cherie Roe Dirksen on Big Indie Giant radio as she reads out select articles on air.
She also gives weekly news headline updates taken directly from the Conscious Life News site, so be sure to tune in.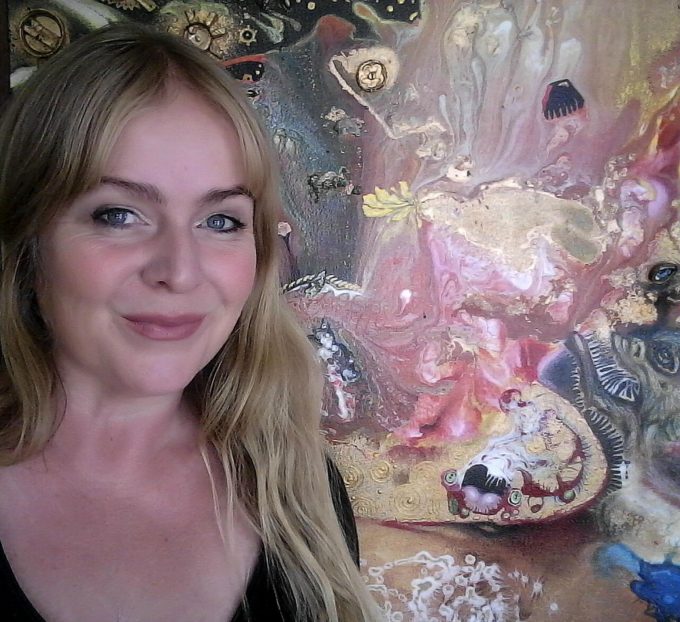 Cherie Roe Dirksen is a self-empowerment author/columnist/radio presenter, multi-media artist and musician from South Africa.
To date, she has published 3 self-help and motivational books and brings out weekly inspirational blogs at her site www.cherieroedirksen.com. Get stuck into finding your passion, purpose and joy by downloading some of those books gratis when you click HERE.
Her ambition is to help you to connect with your innate gift of creativity and living the life you came here to experience by taking responsibility for your actions and becoming the co-creator of your reality. You can follow Cherie on Facebook(The Art of Empowerment — for article updates). She has an official art Facebook page (Cherie Roe Dirksen – for new art updates). You can also check out her Facebook band page at Templeton Universe.
Cherie posts a new article on CLN every Thursday. To view her articles, click HERE.
This article (Go Slow to Speed Things Up) was originally written for and published by Conscious Life News and is published here under a Creative Commons license with attribution to the author Cherie Roe Dirksen and ConsciousLifeNews.com. It may be re-posted freely with proper attribution, author bio, and this Copyright/Creative Commons.
Other articles you may enjoy:
3 Valuable Understandings to Help You Kick Fear Addiction
The Scary Truth About Our Subconscious Programming
Save the Date! My Solo Exhibition '42' is Happening This October!