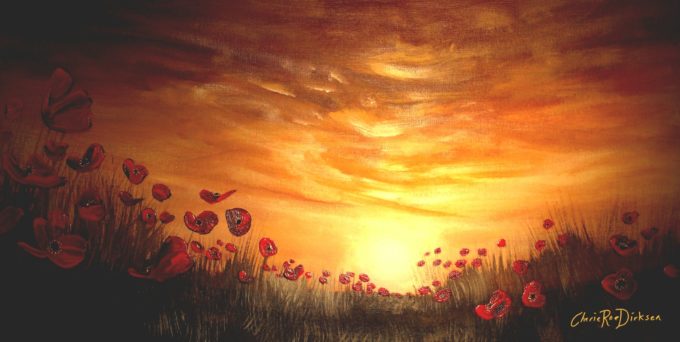 "Every man must do two things alone; he must do his own believing and his own dying." ~Martin Luther
What a strange subject, eh?
Well, I think it's one worth delving into. We set intentions all day long, shooting out those 'rockets of desire' — so, why not imprint on this matrix or world of maya how you wish to transition this corporeal life?
Yes, I'm talking about setting an intention for death.
Knocking on Deaths Door?
It's not as morbid as you think. In fact, it's liberating and freeing you to truly LIVE your life without fear of death. Read related article: These Are The 3 Major Contributors to Depression and Anxiety, According to Science
Many ancient texts like the Tibetan Book of the Dead and the Egyptian Book of the Dead (great light reading…lol) actually teach you how to die with dignity and grace. This topic is something that we — as a western society — tend to sweep under the rug.
I'm not suggesting that you think about this every day. It is just something to plan for and to take a look at every so often (you may wish to change your mind about the finer details as you progress on your path).
How to Set an Appropriate Exit Strategy
This is a rough guideline of what I like to visualize at my time of passing (please feel free to adjust as you see fit).  I want to:
transition with grace and ease
transition in complete peace and tranquility
transition with excitement about entering my next phase of being
transition painlessly and effortlessly
transition with the knowledge that I am about to make my transformation from body to spirit
transition with complete peace of mind and having all relationships resolved or in balance (i.e. noting tethering me to the physical plane)
set an intention to have trusted loved ones help me on the other side
die with a smile on my face
When I hold a space for these intentions and revisit them occasionally — it gives me peace of mind to live my life not worrying about that 'fateful day'. I hope it will do the same for you.
If you don't believe you can request such an ending, then I believe that will be your destiny (always feeling that you are in the hands of 'fate'). Look, the way I see it is — what have you got to lose?
You may also enjoy the following reads:
The Key to Success That May Surprise You
Dissolving Chaos (Especially in Lunar Energy)
Cherie Roe Dirksen is a self-empowerment author/columnist, multi-media artist and musician from South Africa.
To date, she has published 3 self-help and motivational books and brings out weekly inspirational blogs at her site www.cherieroedirksen.com. Get stuck into finding your passion, purpose and joy by downloading some of those books gratis when you click HERE.
Her ambition is to help you to connect with your innate gift of creativity and living the life you came here to experience by taking responsibility for your thoughts, actions and becoming the co-creator of your reality. You can follow Cherie on Facebook (The Art of Empowerment — for article updates). She also has an official art Facebook page (Cherie Roe Dirksen – for new art updates) and my band's Facebook page is Templeton Universe.
This article (Why Not Imprint How You Want to Die?) was originally written for and published by Conscious Life News and is published here under a Creative Commons license with attribution to the author Cherie Roe Dirksen and ConsciousLifeNews.com. It may be re-posted freely with proper attribution, author bio, and this Copyright/Creative Commons