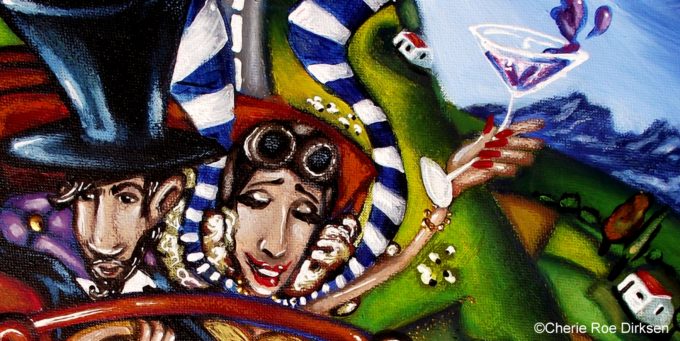 "If you are not willing to risk the usual, you will have to settle for the ordinary." ~Jim Rohn
Most of us want to achieve 'success' whatever that may be. Some of us get there (wherever 'there' is) and some get stuck half way, never make it or don't even try.
Success, in my opinion, is personal. You may think $1 million in the bank is success and your neighbor may think success is having a family and home to call his own, whilst your buddy thinks success is running a small but lucrative business. His daughter may think of success as getting 200 000 likes on instagram and her brother may think success is passing his finals.
Success is relative and liquid — changing as you change. Don't let other people or, heaven forbid, society dictate what success is. Read related article: 12 Things Conscious Successful People Do To Excel.
Okay, enough of that…what is the art of getting out of your own way?
Many of us don't realize we are afraid of success. Even more don't believe that anyone in their right mind could be afraid of success — after all, isn't that what we strive for?
Step Aside and Let Yourself Pass
Frankly, yes, we can be afraid of success. Here's a checklist of things to consider on your path to glory or unclogging the drain that may be blocking your victory:
Getting out of your own way requires bald-faced honesty — mining your psyche for deep-rooted beliefs can be exhausting but, hey, it's totally worth it! You won't believe what you'll find in there that doesn't belong in your life experience.
Other articles you may enjoy:
Why Patience Truly is a Virtue
Cherie Roe Dirksen is a self-empowerment author, multi-media artist and musician from South Africa.
To date, she has published 3 self-help and motivational books and brings out weekly inspirational blogs at her site www.cherieroedirksen.com. Get stuck into finding your passion, purpose and joy by downloading some of those books gratis when you click HERE.
Her ambition is to help you to connect with your innate gift of creativity and living the life you came here to experience by taking responsibility for your actions and becoming the co-creator of your reality. You can follow Cherie on Facebook (The Art of Empowerment — for article updates). She has an official art Facebook page (Cherie Roe Dirksen – for new art updates). You can also check out her Facebook band page at Templeton Universe.
Cherie posts a new article on CLN every Thursday. To view her articles, click HERE.
This article (The Art of Getting Out of Your Own Way) is published here under a Creative Commons license with attribution to the author Cherie Roe Dirksen