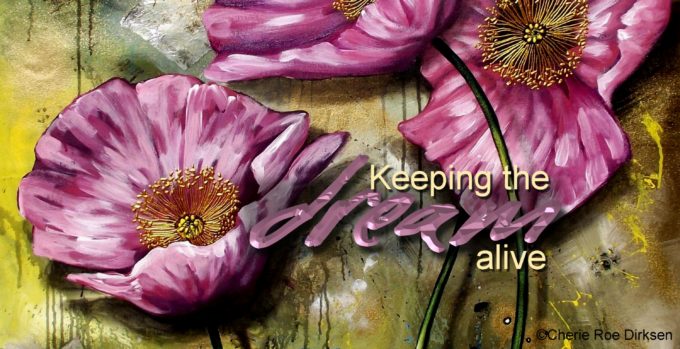 Hitting a Hurdle
I was recently flying high with my manifestations and was literally seeing things I wanted present themselves to me in the most magnificent, unexpected and darn-right scary ways.
Then suddenly…nothing. What happened? I started getting a little antsy — why had I hit a roadblock?
I sat with this question for over a week and then remembered to take my own advice (read related article: How to Redesign Your-cell-f) and asked 'HQ' (or my higher self) for an answer.
2 Small Things That Can Lead to Blocked Abundance
The answers that came through were twofold:
Reassess what you want. This was a really interesting aspect that I had overlooked in my angst. I had asked to earn a 'surplus' over and above my regular income but felt like I'd hit a wall. The weird thing was that I was earning a surplus but it seemed to be on an 'easy come easy go' loop. So, it felt like I was still kind of scraping the barrel towards the end of the month. I looked back on my affirmation (I keep notes of this sort of thing on my smartphone for handy and easy access) and slapped my forehead. Bingo! I had asked to make surplus but not HOW MUCH surplus. I quickly altered that to suit my current needs. The lesson for me here was to keep assessing (maybe every week/month/whatever feels right) what I wanted. I had hit a plateau and was getting a little frustrated but when I saw that I had indeed manifested exactly what I said I wanted, it made me fine-tune that intent. Keep on tweaking!
Keep focused. The other aspect was that I had sent out so many desires into the ether that I wasn't really focused on any one of them. This happens so easily when you get swept up with life. Most of us lead pretty full lives and when that happens we start to get side-tracked by little everyday occurrences. Next thing you know and you've totally forgotten what it is you said you wanted! This is where that smartphone note app comes in handy. Keep on logging your epiphanies, affirmations, a-ha moments (no, not that photo of you getting your autograph book signed by Morten Harket — although that's pretty cool), dreams and desires and you can whip out your phone any time to check in on what was important to you last week.
I decided that the best way to keep track of this was to set aside 10-12 minutes every morning over a cuppa to do a meditation/visualization/affirmation.
I allot 3 minutes to each of my desires.
My hubby does it with me cause we're kind of tied in with the same wants and dreams. On our day 3 (and just about 10 minutes after we'd done a specific affirmation), one of those affirmations was realized.
We, as human beings, sometimes wander off into the sunset of life and busy-ness and forget to tune into these small things that make a big difference.
My advice is to check in with yourself — perhaps every Saturday morning over your first coffee — to see if there is any desire you may have that needs updating, and to assign just 10 minutes a day to giving some energy to those dreams in the pipeline.
Other articles you may enjoy:
Why 'The Echo' is Important on Your Evolutionary Path
Community Power Groups are Reshaping the Way We Think
See my entire available art gallery by clicking HERE
Cherie Roe Dirksen is a self-empowerment author, multi-media artist and musician from South Africa.
To date, she has published 3 self-help and motivational books and brings out weekly inspirational blogs at her site www.cherieroedirksen.com. Get stuck into finding your passion, purpose and joy by downloading some of those books gratis when you click HERE.
Her ambition is to help you to connect with your innate gift of creativity and living the life you came here to experience by taking responsibility for your actions and becoming the co-creator of your reality. You can follow Cherie on Facebook (The Art of Empowerment — for article updates). She has an official art Facebook page (Cherie Roe Dirksen – for new art updates). You can also check out her Facebook band page at Templeton Universe.
Cherie posts a new article on CLN every Thursday. To view her articles, click HERE.
This article (Keeping the Dream Alive) was originally written for and published by Conscious Life News and is published here under a Creative Commons license with attribution to the author Cherie Roe Dirksen and ConsciousLifeNews.com. It may be re-posted freely with proper attribution, author bio, and this Copyright/Creative Commons