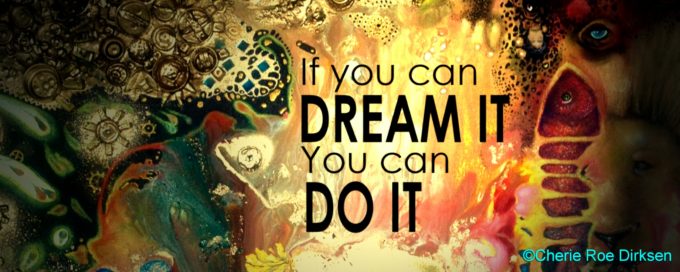 I've been trying a new tactic using the Law of Attraction. Maybe I'm a little slow and you've already stumbled across this amazing way to manifest what you want. It's what I like to call 'Couch Manifesting' and it's as great as it sounds!
I tried this a few weeks ago when I was ill and 'bed ridden' and I never stopped doing it 'cause it worked so well. Read related article: How Learning the Art of Slowing Down Changed My Life
And…Action!
Straight off the cuff — I don't want to confuse my sloth-like behavior with not taking action. Nothing could be further from the truth in my life. I want to appeal to those of you who have dreamed the dream, affirmed your backside off and taken copious amounts of action to get the ball rolling…but just don't ever seem to catch that break — or you're not catching that wave as often as you'd like to.
I've been there.
Couch manifesting is when you've put all the work in and you just want to sit back and feel those well-deserved rewards just being heaped on top of you.
No More Marketing Nightmares
I'm the kind of anal Virgo who doesn't stop. Even when I've done all I can do, I'll do even more and stress myself out to the brink of breakdown (I'm sure there are a lot of you who feel the same way). But not anymore…I've discovered couch manifesting!
The beauty about couch manifesting is that once you've taken the necessary steps to implement your goal — all you need to do is sit back, relax and daydream your result into fruition. You're going to let the Universe take care of clients streaming in, great job offers clogging your inbox, suitors making house calls or whatever it is you're trying to experience. Read related article: How to Effectively Slip Into Your Preferred Future
As I said before, I've done all the work, gone down the expensive road of advertising, pulled my hair out thinking 'what more can I do?' and ending up doing more and more or creating more and more…I felt like the Duracell bunny — just going on and on and on beating that drum!
My Battery Was Pooped
I had to get utterly grounded by the flu to take a closer look at what I was doing to myself.
Okay, what does Couch Manifesting entail? Let me give you my real life experience example:
The end of the month was looming, bills needed to be paid.
I sat on my comfy couch staring at the wall just repeating to myself, 'I've sold 2 paintings and I've got money coming in from royalties too' (this seemed believable to me at the time).
I felt into that for about 10 minutes until I got to a point where it was real.
I relaxed a bit and felt my breathing ease up too — I got to the point where I was feeling my bank account looking healthy.
My body felt calm and totally at peace — hakuna matata style!
I was good, life was good, everything was goooood. All was well.
I started reading my book without feeling guilty or the need to 'look busy'.
I kid you not. Within the hour — and this was so strange because of the instantaneous result — I got a payment notification. I was being paid for 2 paintings I sold last month that I didn't know about via a local gallery I exhibit at! Then within half an hour I got an e-mail with a royalty payment…and then another royalty pay out a few hours later!
I'm sold on this.
Letting it Go
I've spent so long working my fingers to the bone to market myself, I've paid for so many adverts and courses, thought I should 'do more' to 'achieve more' when all I had to do was sit on my couch and daydream about the plethora of ways the Universe was going to bring more wealth to me with the least amount of effort.
I literally wrap myself over the knuckles when I slip back into thinking that I should be doing more and creating more when I'm simply not inspired to. I'm hard-wired to 'look busy' but it's a habit that is dissolving quickly.
I'm not advocating that you don't take more action — just do what you WANT to do, when it feels right, and not out of any DESPERATION. If you've done the work all you need to do is imagine the sh*t out of your success! You've got it already — believe it.
Other articles you may enjoy:
Switching From Random Creating to Intentional Creating
How to Effectively Slip Into Your Preferred Future
Cherie Roe Dirksen is a self-empowerment author, multi-media artist and musician from South Africa.
To date, she has published 3 self-help and motivational books and brings out weekly inspirational blogs at her site www.cherieroedirksen.com. Get stuck into finding your passion, purpose and joy by downloading some of those books gratis when you click HERE.
Her ambition is to help you to connect with your innate gift of creativity and living the life you came here to experience by taking responsibility for your actions and becoming the co-creator of your reality. You can follow Cherie on Facebook (The Art of Empowerment — for article updates). She has an official art Facebookpage (Cherie Roe Dirksen – for new art updates). You can also check out her Facebook band page at Templeton Universe.
Cherie posts a new article on CLN every Thursday. To view her articles, click HERE.
This article (Couch Manifesting: The Only Way to Dream Big!) was originally written for and published byConscious Life News and is published here under a Creative Commons license with attribution to the author Cherie Roe Dirksen and ConsciousLifeNews.com. It may be re-posted freely with proper attribution, author bio, and this Copyright/Creative Commons statement.