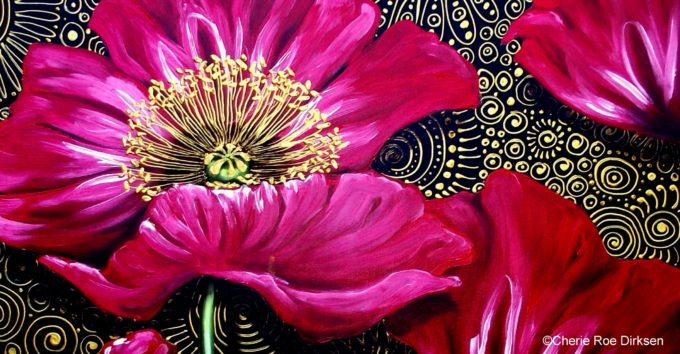 If worry projects a negative future outcome then I think gratitude is its antithesis.
If you have insane gratitude for what has not even happened in your current NOW, you are investing positive, expectant energy into your future NOW. Read related article: Simply BE in Gratitude
Bursting at the Seams
I recently had my hot water cylinder burst. Instead of having a hab-dab about it — I got on with boiling a kettle and doing the necessaries to carry on with my life (washing the bod and doing the dishes sort-of-thing).
The plumbers could only come out on the Monday and I had the weekend to look forward to with my new kettle-heating regime.
I actually had fun with it. I became outrageously grateful for having a kettle and running water. Even more gratitude flowed at the thought of a new, swanky hot water cylinder that was soon to be mine!
Give Yourself a Reason to be Happy
I also like the adage that things happen for a reason. When the plumbers left, they told us that they had to replace the pipes as they were not up to standard and would have created further problems.
I now have a new and working hot water system and it looks like we dodged a bullet that could've been an even bigger headache. I'm as pleased as punch.
No-one likes inconvenience but how about transforming even irritants into solutions and something to be happy about? Future project a positive outcome by being grateful for even those broken hallelujahs (read related article: Why Leonard Cohen's "Hallelujah" Is The Ultimate Thanksgiving Song (You'll Be Amazed By Its Meaning!)
Other articles you may find interesting:
Book Now For My FBIC Workshop!
Remember: You Can Alchemize Anything!
Cherie Roe Dirksen is a self-empowerment author, multi-media artist and musician from South Africa.
To date, she has published 3 self-help and motivational books and brings out weekly inspirational blogs at her site www.cherieroedirksen.com. Get stuck into finding your passion, purpose and joy by downloading some of those books gratis when you click HERE.
Her ambition is to help you to connect with your innate gift of creativity and living the life you came here to experience by taking responsibility for your actions and becoming the co-creator of your reality. You can follow Cherie on Facebook (The Art of Empowerment — for article updates). She has an official art Facebook page (Cherie Roe Dirksen – for new art updates). You can also check out her Facebook band page at Templeton Universe.
Cherie posts a new article on CLN every Thursday. To view her articles, click HERE.
This article (Future Projecting a Positive Outcome) was originally written for and published by Conscious Life News and is published here under a Creative Commons licensewith attribution to the author Cherie Roe Dirksen and ConsciousLifeNews.com. It may be re-posted freely with proper attribution, author bio, and this Copyright/Creative Commons