Dust Off Those Nike's and Don Double Denim
I know I'm not alone in absolutely loving the Back to the Future Trilogy. Everything about these movies transports me back to my youth and the wonder of time travel being a possibility in the future (and the mind-bending dichotomous perils that doing so implies).
What is your favourite scene from this trilogy? I'm going to reveal mine later on in this blurb.
But let's get back to…er, the future? Why is the 21st of October Back to the Future Day?
Well, because that is the date Marty McFly originally travels to the past and catalyses this epic existential time-traveling adventure.
The quintessential moral behind the trilogy revolves around Marty's pride and caring too much about what people think of him, which get's him into a heap of trouble. He ultimately relinquishes this egoic pitfalls and becomes self-realized (in an 80s adventure movie kind-of-way).
Read related article: 7 Ways to Tame the Ego and Become Instantly Likeable
Another more touching aspect of the movie is the love-across-time theme. And who could forget Huey Lewis and The News's gigantic hit, The Power of Love? Well, let me tickle that memory just a little bit with this video:
I recently collaborated with UCS LLC & Amblin and Redbubble to come up with an illustration/ digital design for the Back to the Future franchise and I picked my favourite scene of the movie, which just happens to be the opening scene.
Yip, you guessed it, it's Marty plugging into Doc's amp and blowing himself away. I can't help wetting myself every time I see it. So, I chose that to be the main element of my design, with one tweak — the amp had to be the flux capacitor, seeing that Marty was just about to embark on his epic life-changing journey.
Here it is, what do you think?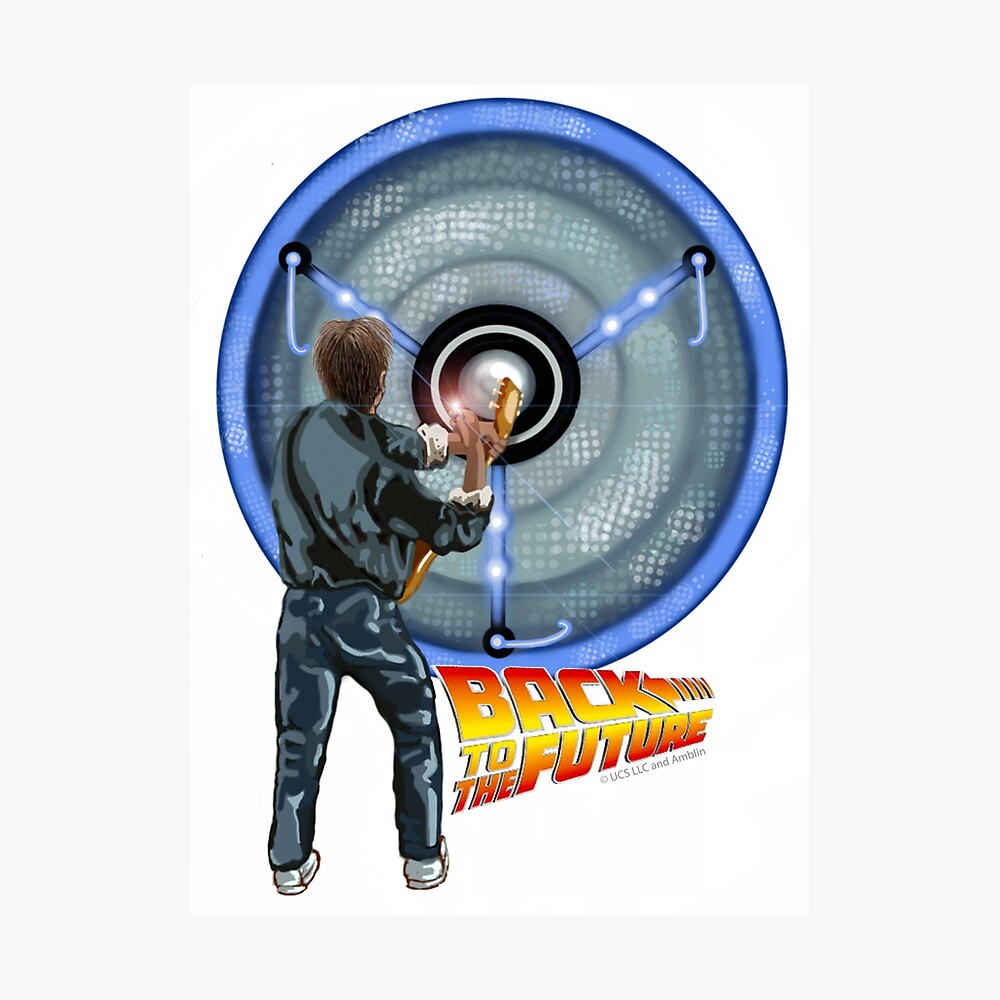 Here's the scene to refresh your cache:
Don't forget to let me know what your favourite scene is in the comment box below!
Here are some of my favourite products with this design: