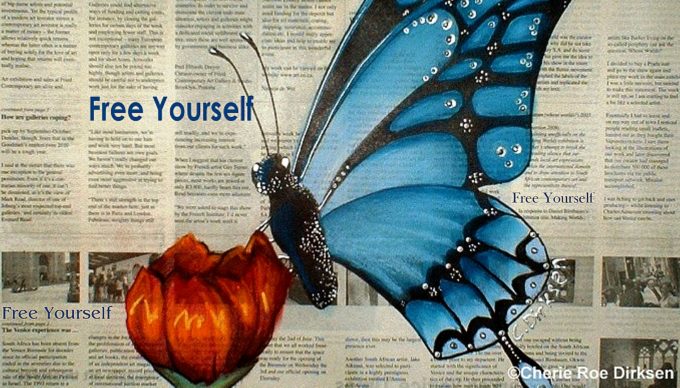 To Forgive is Divine
"We must develop and maintain the capacity to forgive. He who is devoid of the power to forgive is devoid of the power to love. There is some good in the worst of us and some evil in the best of us. When we discover this, we are less prone to hate our enemies." ~Martin Luther King, Jr. 
The topic of forgiveness harbors much resistance in some — it's a touchy subject to say the least. The biggest misunderstanding — in the act of forgiveness — is to think that you are condoning the action, whatever it may be.
Forgiveness is actually letting go of the act not necessarily forgetting it (you may need to remember the experience later on in life so as not to be burnt again).
In letting go of the action taken against you, you free yourself from it from this moment on — you no longer carry the weight. You lighten yourself of the burden of holding onto it and give yourself permission to start anew.
Looking Deeper
This doesn't mean that you have to be bosom-buddies with the perpetrator (you may choose to cut them out of your life completely, which may be completely appropriate in your given circumstance) nor does it mean that you indemnify their actions — it simply means you have compassion for the person. You have empathized enough to have understanding as to why the action took place.
An example would be that an abuser may have been abused — this will be your chance to step into the shoes of the 'villain' (who was the 'victim') and to see the course of events that lead to the 'act'. You may grapple with the fact that some abuse victims don't ever become abusers — that abusers choose their course of action. This is true — our lives revolve around choice. However, the course of action (in the case of the incident having already taken place) is set and all you can do is have compassion for the individual who, should we say, strayed from the path. When you can do this, it is easier to practice forgiveness.
"Forgiveness is not always easy. At times, it feels more painful than the wound we suffered, to forgive the one that inflicted it. And yet, there is no peace without forgiveness." ~ Marianne Williamson
Forgiveness = compassion and understanding.
Forgiveness does not mean condoning or forcing yourself to see the person as 'innocent' or the actions carried out as okay.
"To forgive is to set a prisoner free and discover that the prisoner was you." ~Lewis B. Smedes 
Other articles on forgiveness you may enjoy: How to Forgive When You Don't Think You Can and Release Your Resistance Through the Power of Forgiveness
Cherie Roe Dirksen is a self-empowerment author, multi-media artist and musician from South Africa.
To date, she has published 3 self-help and motivational books and brings out weekly inspirational blogs at her site www.cherieroedirksen.com. Get stuck into finding your passion, purpose and joy by downloading some of those books gratis when you click HERE.
Her ambition is to help you to connect with your innate gift of creativity and living the life you came here to experience by taking responsibility
for your actions and becoming the co-creator of your reality. You can follow Cherie on Facebook (The Art of Empowerment — for article updates). She also has an official art Facebook page (Cherie Roe Dirksen – for new art updates) and her bands page is Templeton Universe.
Cherie posts a new article on CLN every Thursday. To view her articles, click HERE.
This article (How to Avoid Misunderstanding Forgiveness) was originally written for and published by Conscious Life News and is published here under a Creative Commons license with attribution to the author Cherie Roe Dirksen and ConsciousLifeNews.com. It may be re-posted freely with proper attribution, author bio, and this Copyright/Creative Commons statement.